ABOUT
KUK & TANG
Rice, kimchi, and soup and broth that must be on the Korean table
You can enjoy a healthy meal with the soup and broth of GYODONG.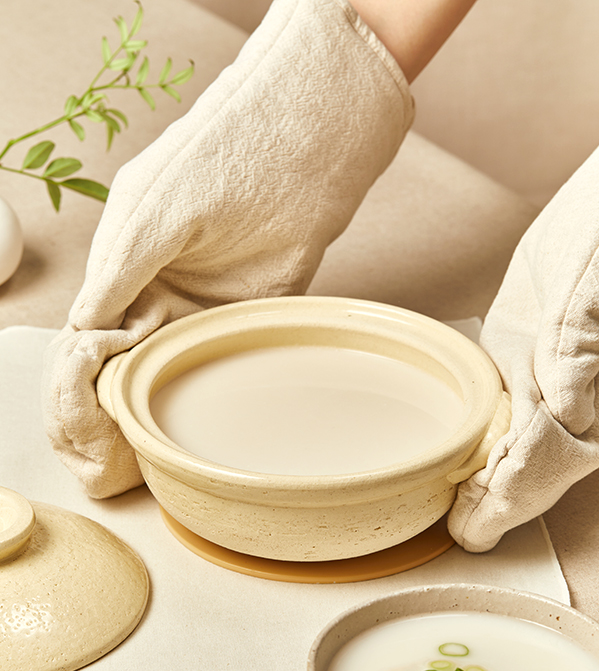 Boiling the Korean's simple
and honest culture.

Hot beef bone soup made by one's mother
Refreshing pollack soup for the morning after overdrinking,
Boiling bean paste jjigae shared with all the family gathered

Soup and broth is the simple and honest daily life of Koreans itself.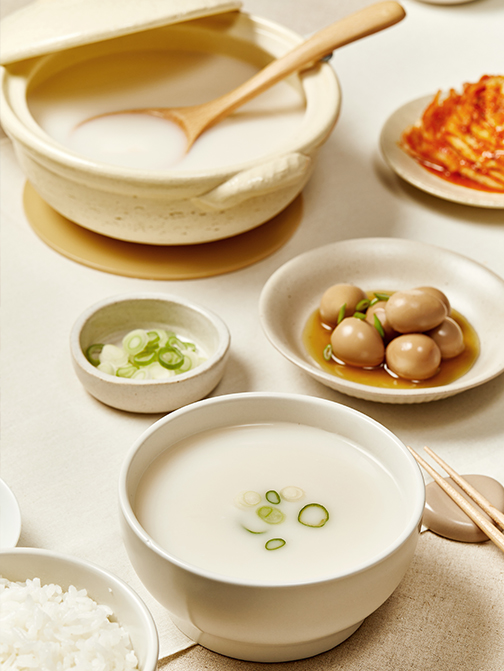 Make a simple and healthy meal
in a bowl of soup.

It would be strange not to have soup on the Korean table.
From various well boiled ingredients including vegetables,
beef leg bones, briskets, meat, and others,
the soup brings warm memories and wellness to your heart.

Hot soup and broth make you breathe a sigh of relief
and they are an essential part of healing for Koreans.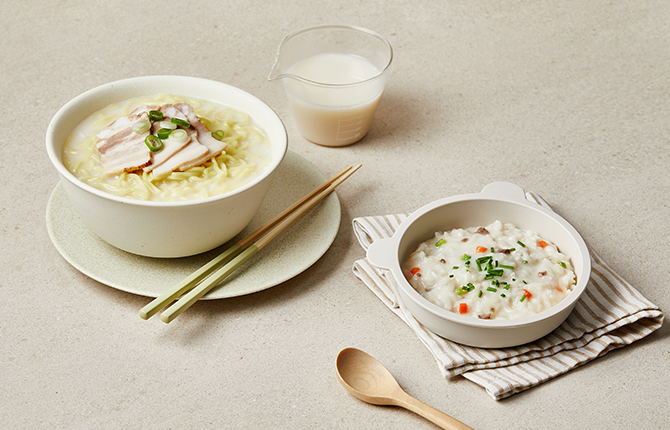 You can enjoy delicious
foods with the knowledge
and experience of GYODONG.

Since the completion of Plant 1 (Soup line) in 1996,
for more than 20 years, GYODONG FOOD has been doing
its best to produce a healthy flavor in the natural way.

With the latest automation facilities, we respond quickly
to various orders and have stable quality control capabilities
thanks to our skilled technical knowledge.

In busy daily life of modern people, we do our best
to provide you with meals that are simple but delicious and healthy.
Enjoy a delicious meal with the soup and broth of GYODONG FOOD.
How to eat deliciously
Cooking method 1 Microwave recipe

Place the contents in a microwave oven container
and heat for about 5 to 7 minutes.

Cooking method 2 Hot-water recipe

Do not open the product place in boiling water
for 5 minutes.

Cooking method 3 Boiling recipe

Open the product, pour the contents into a pot,
boil for about 3 to 5 minutes with medium heat.
* Depending on your preference, it is more delicious
if you season it with a proper amount of seasoning (leek, red pepper).
Yukgaejang
(Spicy Beef Soup) This is a representative product with excellent and deep flavor and fragrance made by boiling finely ripped beef with stir-fried seasoned red-pepper sauce in a traditional way
Samgyetang Using only local ingredients including chicken, ginseng, glutinous rice, chestnut, garlic, jujube, etc., this product has excellent flavor and quality.
Sagol Gomtang
(Beef Bone Soup) Thick soup made with beef bones boiled for a long period of time is filled with nutrition and deep fragrance and flavor.
Sagol Woogeojiguk
(Beef Bone Cabbage Soup) Bean paste based soup with added cabbage and sliced beef to create abundant and deep flavor.
gyodong
TASTE
Proud Korean tastes, GYODONG FOODs. Now,
enjoy the food in a simple and delicious way at home.
Yukgaejang

Samgyetang

Sagol Gomtang

Sagol Woogeojiguk